Greenville High!!
Here at Greenville high school we are a normal High School for players to make either students, teachers or other and rp.
~We (students) send a message, speaking pride, courage, strength and immunity, us, we students fight for what we want!, what WE stand for, what we need~
This school is for everyone, there are intelligent students and maybe some troublesome kids but everyone likes a bit of personality.
You can have whatever character you want, your character MUST stand by these rules the school has, and no one can protest against them either
( Be careful with swear words or you'll be chucked out of the school and reported to moderators.
( Try to keep sexual scenes and definitely no sexual pictures all this needs to go and stay OUT of mind please.
( Try to be realistic, the world is normal, aliens haven't invaded so please be normal and truthful. (Lol! XD)
( Follow all Horzer rules thanks!
Now lets get started with making a *RP* character for you!
When you make a rp character you must chose either a student, a teacher or other so when I say other I mean like cleaner, grounds keeper you know that sort of thing. If a student or teacher you must decide what year they will be in since we are a High School we have YR 7,YR8,YR9,YR10,YR11 or YR 12 you chose, with students and teachers.
You can make up to 16 characters, if your character hasn't rped for a least one month they could possibly be deleted from the school so remember to keep them updated.
FORM FOR STUDENTS APPLICATION -
Name: You chose
Year: Either YR7,8,9,10,11 or 12 you choose
Crush: Optional
GF/BF: Optional, if you don't have one don't say.
Bio: What's your characters bio? explain
Hobbies/specialities: Do they have specialities or hobbies? explain.
Played By: Your player name here
TEACHER APPLICATION FORM
Name: Must start with Mr, Ms or Miss then their last name and just first name to be lettered like this Mr J Simpson (okay?)
Year I teach: What year? 7,8,9,10,11 or 12?
Subject: You chose either English, Technology, Gym(sports),Literacy, Mathematics, Science, HSIE (history and geography) or Creative Arts (please make sure there is only one of these teachers in each year that is doing the only 1 teacher subject, eg. there can't be 2 science teachers only 1)
Bio/personality: Please tell
Played By: Your player name here
OTHER APPLICATION FORM -
Name: You choose.
My job: What job? you choose
Spouse: Husband or Wife?
Kids: Got any kids?
Bio/Interests: Please tell.
Played By: your player name here
PLEASE FILL THE FORMS IN AND SEND THEM TO ME, I WILL POST THEM HERE, ALSO REMEMBER TO ADD PICS OF THE CHARACTERS, BUT REMEMBER THEY NEED TO BE NON SEXUAL!.
Lets meet the Teachers!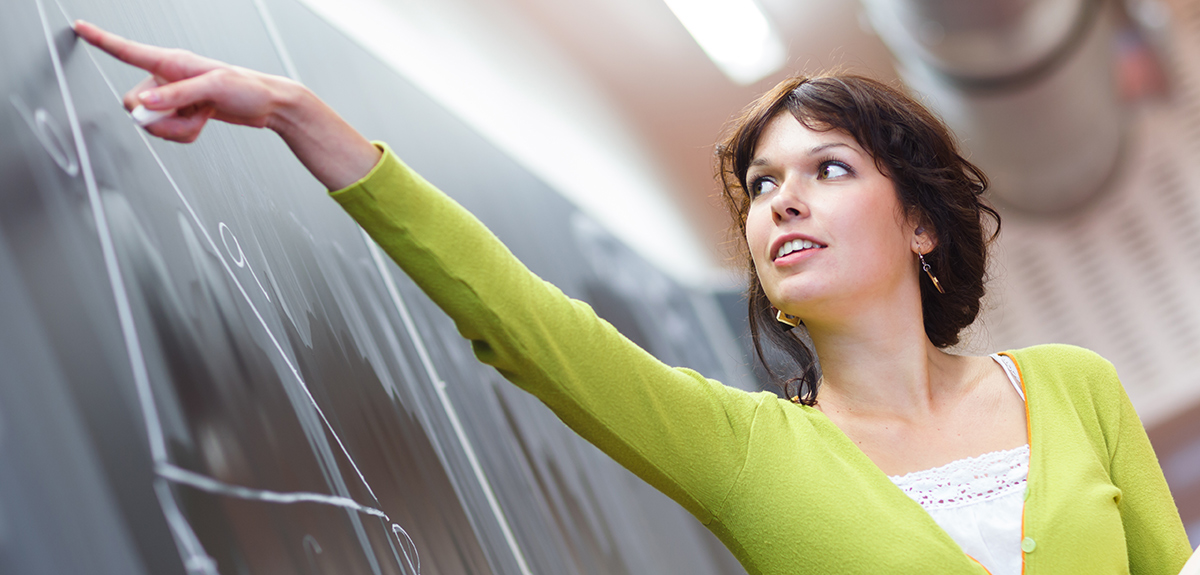 Name: Miss L. Haggard
Year I teach: Year 7
Subject: Geography/History HSIE
Bio: Born in a little town south of the UK she studied and learnt in the little town. She soon started taking a liking to science and geography but grew up hooked on geography. She stays at Greenville High School, she has been in the school for more than 3 years and loves teaching the students, this is the nicest ones that want to learn from her knowledge.
Personality: She is kind, but can be cunning, her mind travels far when she is with students, she likes to be realistic and show confidence to the rudest of students, she can be quite kind though in teaching rude students.
Played By: puppylover1244
Name: Mr S. Carget
Year I Teach: Year 7
Subject: Mathematics
Bio: Found maths difficult but now likes it and finds it the most easiest subject.
Personality: Full of confidence, rude to the ones who don't listen and vague.
Played By: puppylover1244
Name: Mrs Flinch
Year I teach: 10
Subject: Gym
Bio/personality: Oh, I can't be bothered, it's all simple really *in a hiding voice*
Played By: puppylover1244

Name: Mr. C. Elliot
Year I Teach: YR 10
Subject: Science
Bio: He grew up in a countryside and moved to the city for his studies. He is a new teacher in Greenville high
Personality: kind, teaches in a fun and interactive way, takes time to get to know the children, isn't normally rude but can be if the students are mischievous
Played by: mariasona
Lets meet the students!
her phone
her room
Name: Abby
Year: 10
Crush: I will find one!
GF/BF: wants
Bio: (I need to do when I don't have a fuzzy hed)
Hobbies/specialities: Her hobbies are art, going to the mall (is that even a hobby?) .
Played By: puppylover1244
Name: Georgia 'Georgie'
Year: 10
Crush: None
GF/BF: Umhph None duuh!
Bio: She grew up in the country then moved to the city, she hates it but found her best friend Abby, the both have started having ups and downs and aren't getting along together as much as she wishes.
Hobbies/specialities: She loves horse riding and misses it to death, she loves learning about Geography most.
Played By: puppylover1244

Name: Priscilla Lawrence
Year: YR 10
Crush: none yet
Bio: She lives in a big house with her parents. She's the only child of her parents and has always wanted a brother. When she met Lance he fell right into the brother category. He had all the qualities she wanted in a brother and considers him her brother more than her best friend
Hobbies/ soecialities: she loves music and plays the piano. She is also a cheerleader and loves spending time with friends. She lives animals at volunteers at the pet shelter during weekends.She manages to always ace her tests
Played by: mariasona
Name: Lance Clark
Year: YR 10
Crush: I might have someone in mind
Bio: His parents are divorced and he lives with his mother in an apartment. He has two elder siblings are both have gone away to a university. Being the youngest he tends to get a lot of attention from his mother. Priscilla is his best friend and sister. He spends a lot of time with her that some people assume they are dating even though they are not
Hobbies/ specialities: He is a really good swimmer and has won many championships. He is also on the school basketball team
Played by: mariasona
Name: Charlotte
Year: 10
Crush: Nune weelll maybe XD
GF/BF: None
Bio: She lives in the city (obviously) her mom works as a veterinarian and she absolutely adores animals.
Hobbies/specialities: Art (she is very artistic! )
Played By: puppylover1244
Name: Sophia
Year: 10
Crush: Uhh.. mmpph no one likes me
GF/BF: *shakes head*
Bio: She grew up in a small family in Chicago, the family moved to here and she was told she had to come to this school. She has always been shy and quiet around everyone. Charlotte tries to be her friend sometimes but Sophia likes to be alone.
Hobbies/specialities: No one knows it but she's very good at drawing.
Played By: puppylover1244

Name: Hailey
Year: Either YR 10
Crush: None *starts looking dreamily*
GF/BF: None
Bio: She lives with her parents in a house in the city. She came to the school when she couldn't handle her other school.
Hobbies/specialities: Gym (I'm very active!)
Played By: puppylover1244

Name: Eric Martin
Year: YR 7
Crush: none GF/BF: none
Bio: an orphaned rich boy that gets what ever he wants when ever he wants with just a flick of his finger on his phone. Him and his twin sister are just as mean as can be. Hobbies / specialities:
In Drama Played By:
pspsp13
Name: Erika Martin
Year: YR 7
Crush: none GF/BF:
Bio: an orphaned rich girl that gets what ever she wants with just a tear. Her and her twin brother are as mean as can be Hobbies /
specialities: In Drama Played By: pspsp13

Name: Gabriella Clarke
Year: 11
BF: Brent Stock
Bio: Gabriella was born in Greenville. She has always been a popular girl. Her parents are both professional lawyers. She can be a snob and a gossiper sometimes, but is overall good. She takes a 1 month vacation to a new country every summer vacation and has currently been to Canada, France, Italy, Russia, Greece, China, Romania, Brazil, England, and Spain.
Hobbies/specialities: Gabriella is a cheerleader and does dance, too. She isn't the stereotypical cheerleader, she is an all A student and volunteers 5 hours a week. She can speak fluent Russian and Latin, too.
Played By: Isaliela
Name: Zoe Crutchfield
Year: 10
Crush: Who needs one?!
Bio: Her mother is an art historian and her father is in the stock market. She has lived in Greenville for 12 years and has a best friend: Sadie Hensworth. Zoe dreams to become a clothing designer.
Hobbies/specialities: Zoe likes designing clothes and doing her and other's makeup. She makes her own clothes and tends to go shopping at least three times a week. She is very good at English, but refuses to take advanced classes so she can spend more time designing.
Played By: Isaliela
Name: Leiya Bassett
Year: 11
Crush: Jacob Miller
Bio: Leiya was born in Phoenix, Arizona and moved to Greenville 3 years ago. Her mother is a personal assistant and her father is a personal trainer. her hair is really difficult to tame, so she spends 1.5 hours doing it each day. She hates math and loves English.
Hobbies/specialities: She plays volleyball, basketball, and the flute. She loves clothes but hates shopping for them. Leiya can speak fluent Spanish and Italian.
Played By: Isaliela
Name: Sophie Lawrence
Year: 12th
BF: Alexander Bradley
Bio: Sophie has a little brother named Jake (13) and her parents are divorced. She lived with her mom but went to her dad's for a year and so now she's at Greenville High. Her dad is Anthony Russel and he is super rich but she hates him because he was mean to her mom and Sophie wants nothing to do with his money. Hobbies/specialties: She is a shy person but will make her opinion known and likes stylish/tight clothes and hanging with friends. She has always be smart and makes the A/B Honor Roll and takes advanced classes. Sophie plays volleyball and likes to paint.
Played By: Isaliela
Name: Ellie Goldfield
Year: 11
Crush: None
GF/BF: None, wans.
Bio: She lives in a apartment with her mom who is a shopping centre owner, she loves the beach, her favourite things to do is, shop with friends.
Personality: Loves to dye her hair different colours.
Played By: puppylover1244
her imaginary car that she will get when she gets her drivers licence
Name: Rose
Year: 7
Crush: Nope
GF/BF: Naah..
Bio: She grew up in suburbia and still lives in it. Her dog Sparkles is the pet she most of the time spends her spare time with, Sparkles is a English Staffordshire terrier pup, nearly adult. Rose likes making friends but shy at it.
Hobbies/specialities: She loves HSIE, she likes learning about History.
Played By: puppylover1244